Try our range of easy drinking & enjoyable wines
- Monday to Saturday 10:00 – 17:00
- Sunday 10:00 – 16:00
SKILPADVLEI SAUVIGNON BLANC 2021
A light and easy drinking white wine with a well-balanced acidity. Tropical fruitiness with subtle green notes and figs on the nose, following through to the palate.
SKILPADVLEI ROSE 2021
Our fresh & fruity rosé embodies the art of winemaking. This Blanc de Noir style has a linear nose that offers notes of musk and soft tropical fruit. It is a true reflection of what the S.A coastal region has to offer towards this unique, dry style.
SKILPADVLEI MERLOT 2020
This wine is aged for 12 months in French oak barrels. Aromas of blackberries & plum notes filled with soft spice brining layers full of complexity and silky tannins on the palate.
SKILPADVLEI ML JOUBERT 2019
50% Cabernet Sauvignon / 50% Merlot This Bordeaux blend was matured in oak barrels for 12 months. The wine is beautifully balanced with berry fruit flavours that lingers on the palate.
Life is too short to drink bad wine!
Wine Pairings @ Skilpadvlei
Hours: Mon-Sat 10:00-17:00 Sun 10:00-16:00
Standard tasting 4 wines – R40 per person
Wine & Cheesecake pairing – R100 per person
Non-alcoholic option – R80 per person
Kiddies tasting – R55 per child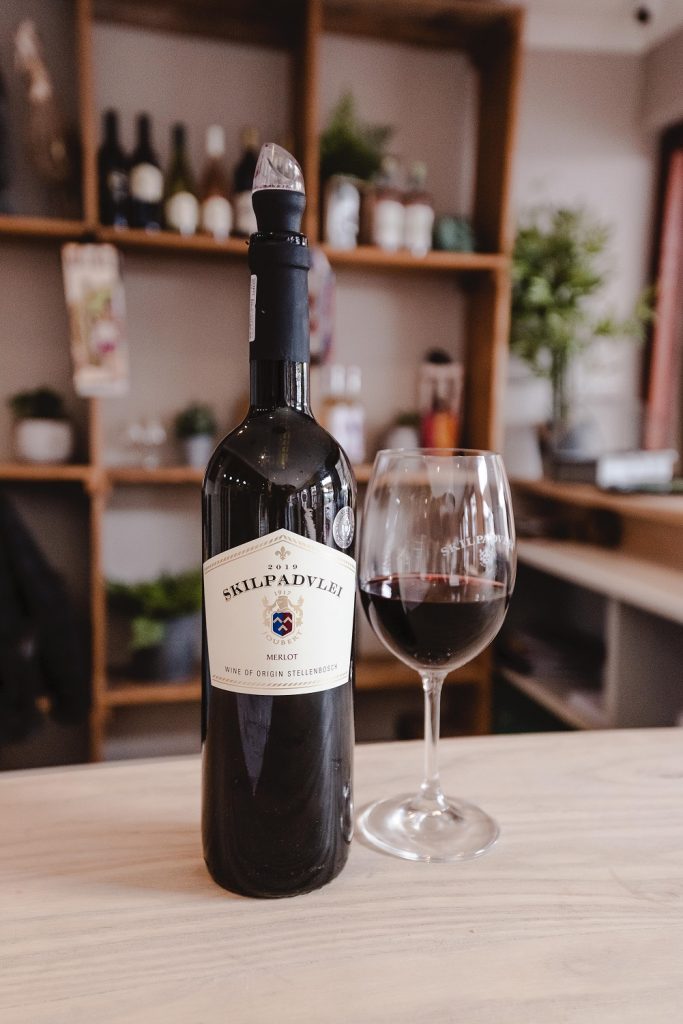 Want to stay up to date with all our promotions? Join our mailing list: