Wine tasting experience
Indulge in a journey of the senses with our exquisite wine tasting experience for the whole family! Discover the unique flavors and aromas of Skilpadvlei wines as you explore our collection. Join us for an unforgettable journey of the senses as we uncork the secrets of years of wine making. Book your wine tasting experience today and experience the magic of wine like never before!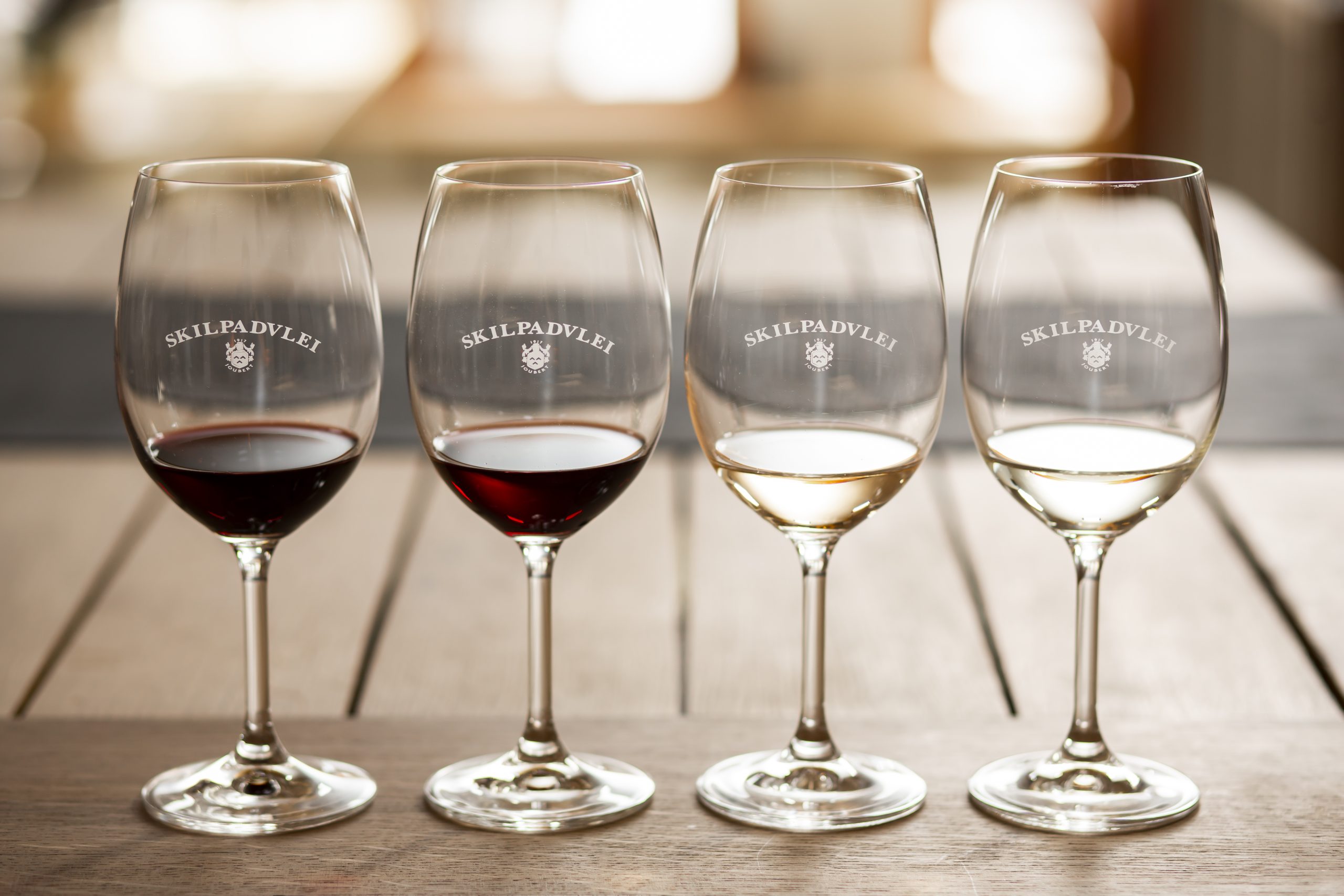 Crafting moments for the entire family​
We offer child-friendly pairings to create moments for the entire family. Our friendly and knowledgeable staff are on hand to guide you through a tasting experience in true Skilpadvlei style. Bring the whole family for a fun and memorable day out!
⎯ Standard Tasting – R40
     (1 Rosé, 1 White, 2 Red)
⎯ Cheescake Pairing – R100
⎯ Kiddies Build-a-Biscuit – R75
⎯ Kiddies Sweet Pairing – R55